Go To Market & Partner Programmes
Navigating the many options for taking your product offers to market can be complex, time consuming and costly to get wrong.
With experience creating and managing partner programmes for handsets, consumer goods, new cars and luxury goods we have global experience taking products to market.
Our team will help:
Segment and target your B2B or B2C customer audience

Evaluate the best digital and physical options for your product

Design a partner programme, on-boarding and reward strategy to meet your needs

Empower your channel through the right communications tools and content

Engaging partners for Samsung
Samsung had little visibility or communication with their Indirect channel - resellers who purchased via authorised distributors.
Blueprint built a programme that not only gives Samsung visibility and engagement for resellers to drive Samsung sales across their product range, but also includes sales incentives, sales registration via IMEIs, marketing funding and the latest collateral.
The partner programme was rolled out to over 500 partners, uploading an average of 150,000 sales. One of the partners described it as "Possibly the best partner portal in the market".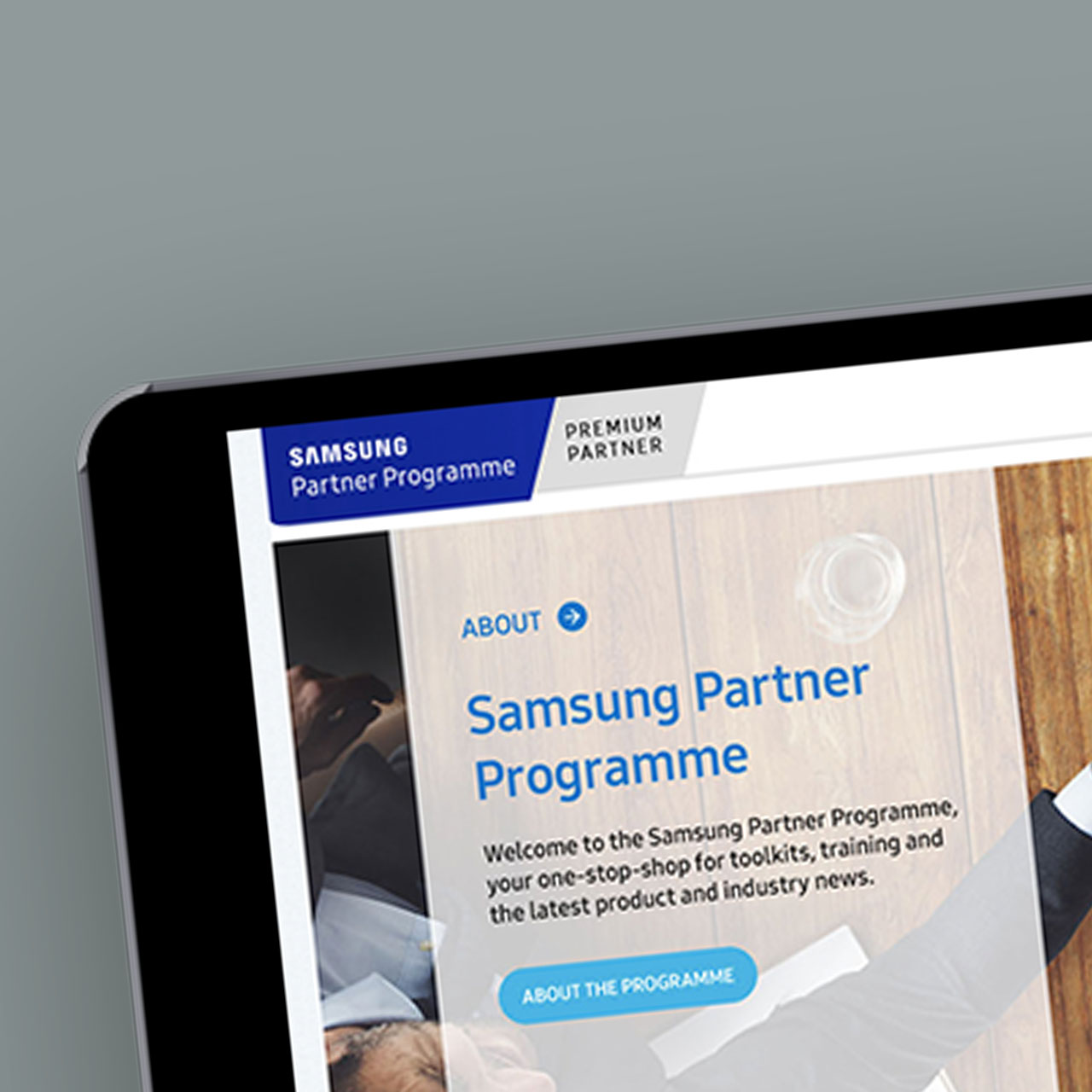 Let's work together
Share your sales challenge with us and we can help find the right solution for you.