There's no point putting huge effort to engage with your customers if the content you send is not personalised, engaging or representing your brand in the right way.
Blueprint have 20 years of creating authentic brand content in all formats and we build in personalisation opportunities throughout.
Our team will help:
Design engaging content that delivers against the business messaging

Create multi-tiered, multi-formatted personalised content that is designed to work with marketing automation platforms

Create as imagery, video, copy, push notifications, apps and any other format that is appropriate

Design duration, framing and tone to suit all platforms

Learn and refine as content is deployed, understanding the metrics and adapting as we go

Driving consistent messaging for Porsche Cars GB
With over 40 dealers across the United Kingdom, operated by differing groups, Porsche need to ensure that their content is consistent, authentic and personalised to their customers.
For 16 years, Blueprint have been their partner of choice to deliver the Porsche Dealer Marketing Service, supervising every piece of content delivered from dealers to thousands of new and after sales customers.
96% of the centres rate the service Good/Excellent and 99% of centres feel that the service makes a positive contribution to their business.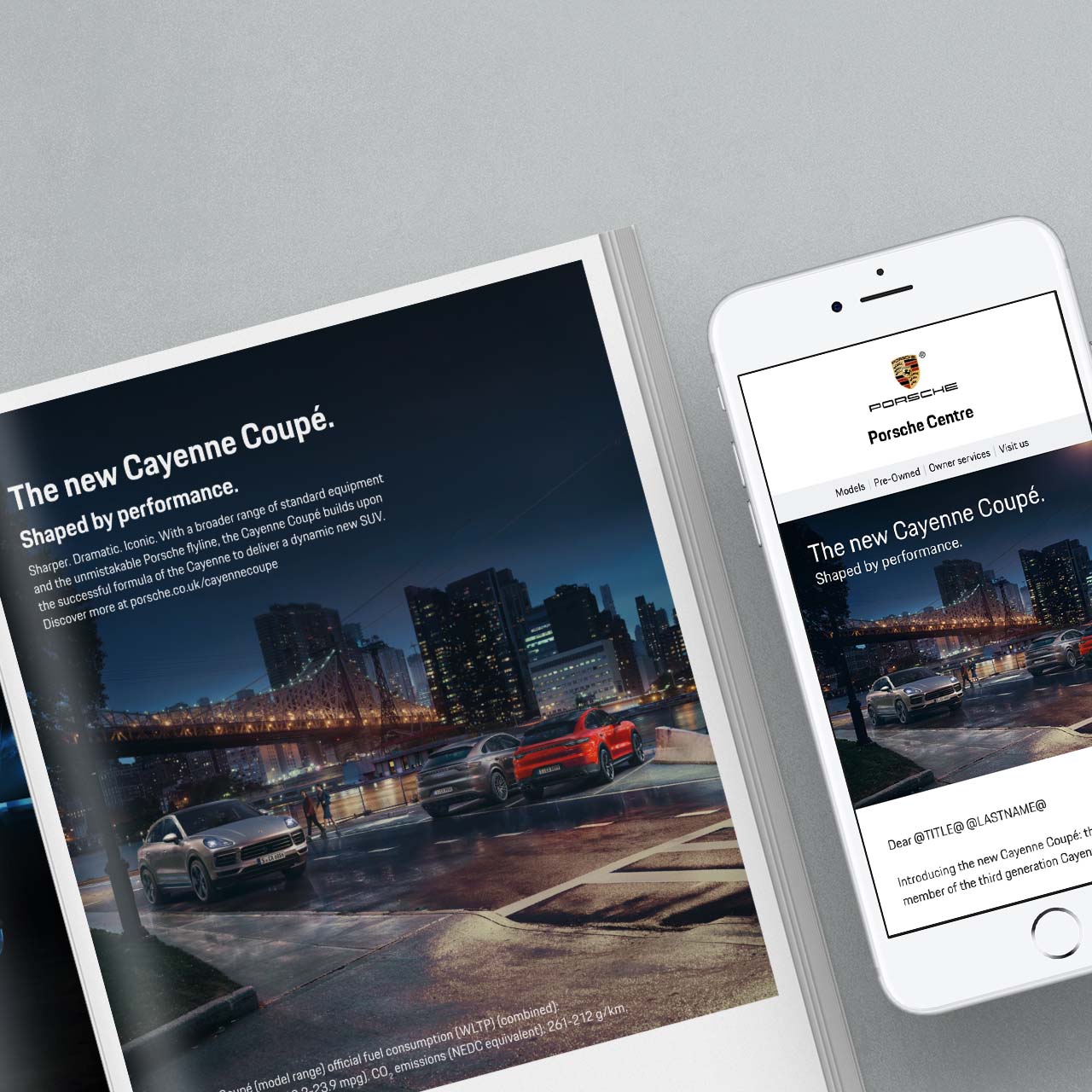 Let's work together
Share your sales challenge with us and we can help find the right solution for you.