How you should change Partner Marketing Support for 2020 and beyond

Lucy Hayman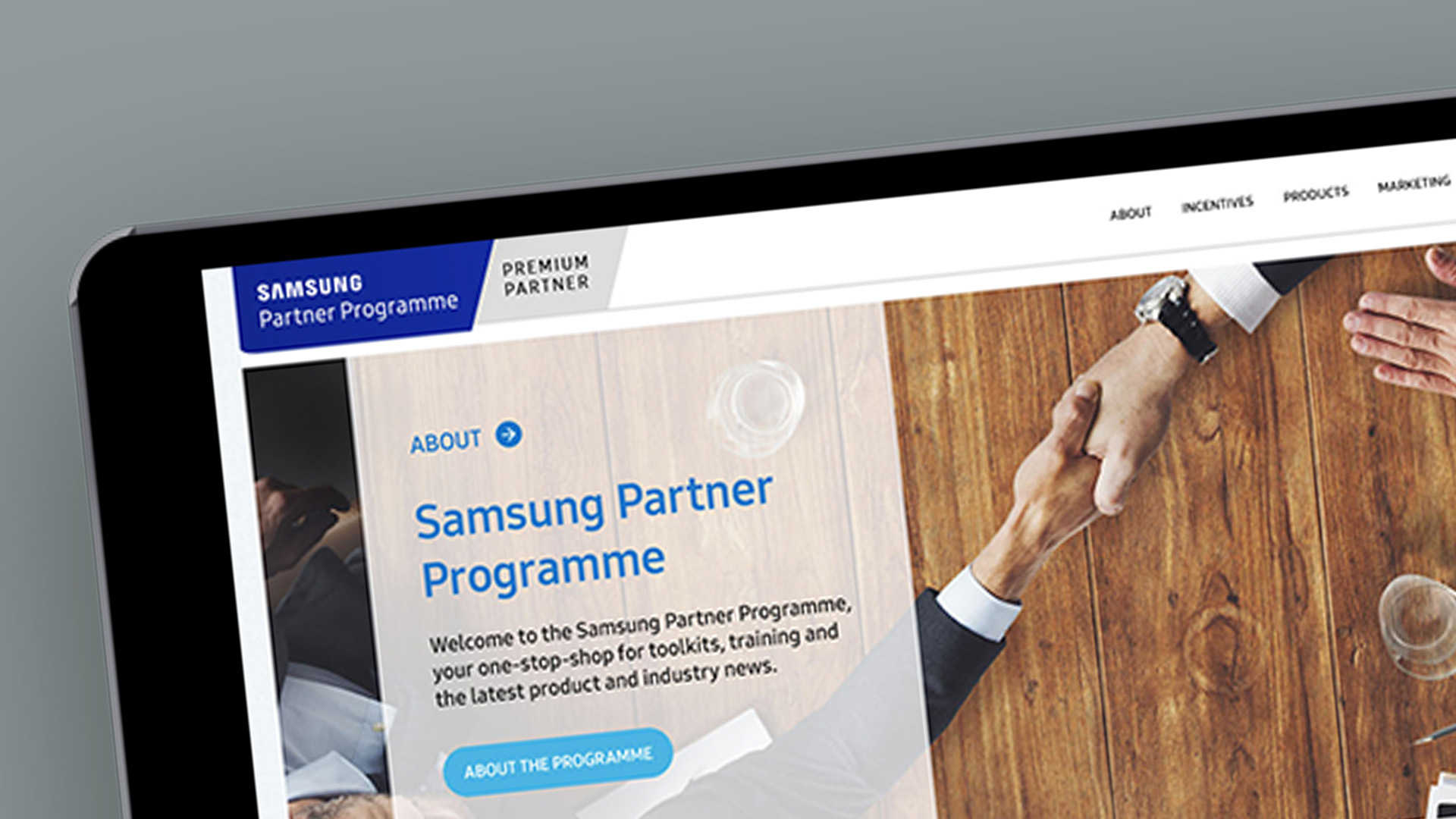 How do manufacturers control messaging when brands and resellers are targeting the same customers on the same digital platforms?
Lucy Hayman looks at how Partner Marketing Support needs to adapt to the new normal.
Partner Relationship Marketing programmes are facing new challenges. Manufacturers have to find new ways to use reseller marketing support funds in a post-COVID environment.
Building a brand is traditionally a job for the technology manufacturer. The tactical, or pricing discussion, is led by the reseller or Partner. And these strategic versus tactical/promotional messages are delivered at appropriate times, in appropriate places.
The brief to Partner marketing support services, like Blueprint, has traditionally been clear. Provide templates, guidance and oversee or deliver on-brand tactical campaigns for Partners using suitable media. Keep Partners out of brand territory. Organise local business events. Enforce GDPR, promotional and finance regulations. Train Partners on benefits and switch selling. Incentivise sales. Report lead volumes. Make sure that enquiries are appropriately followed up. That sort of thing.
When the brand activity was major event sponsorship, premium TV or high-quality digital video advertising, resellers and Partners were left with a relatively clear field for tactical marketing.
It was safe to use direct marketing in all forms, paid social media advertising, low end OOH or even point-of-sale materials. These were the spaces where you could safely mention propositions, deals, bundles, promotions and, most important of all, price.
That's what the customer expected. A brand doesn't scream the price of a product on a glossy exhibition stand. It is whispered in a direct email offer.
But at the moment, pretty much all media is digital and most of that is on social platforms. Whether it's building a brand at one end or the rather grubby discussion of things like discounts and sales at the other, it's a bit harder to control the customer's impression of you and the order in which they receive yours and your resellers' messaging.
The danger is that you give the bill at the start of a meal instead of the menu.
Splitting brand content from paid advertising on the same social media platform is about as close as you can get to a funnel. But it gets very blurred. How is a customer supposed to know that what they're reading is promoted brand content versus tactical campaign materials?
You're not alone with all these questions! As you figure out the second half of 2020, you can and should ask a lot more of your Partner marketing agency service - and here's why.
Furloughed or not, scared and wide-eyed, they will (or should) all have been training on digital platforms night and day. They should now be virtuosos of digital marketing and CRM. From now on, your agency should be able to use half the old budget to rapidly generate credible leads with absolutely precise audience targeting, using split testing with extraordinary detail, audience matching and handle CRM across multiple platforms to give you a live dashboard and full control (and if they can't, please contact Blueprint).
The vast landscape of marketing technology has been changing by the minute. There, in the time you blinked, a new content aggregation platform just came onto the market and the Facebook algorithm changed.
For many for our clients (mostly major manufacturers), moving to, say, 95% outbound digital marketing overnight, especially via a Partner or reseller channel does bring some challenges.
After all, your Partners' own businesses also changed overnight. Their own Q1 2020 events and sponsorships were cancelled, their own technology exhibition or display stands now collect dust and they said farewell to their B2B promotions for office-based business technology in the new world of home working.
Change is happening right now and of course, we are learning that the impossible is possible. But there are some challenges to consider around Partner marketing:
Controlling your digital customer journey, whilst hundreds of reseller Partners simultaneously advertise online
Navigating the ever-changing world of platforms for serving, moderating and analysing content and ads
Issuing guidelines and training about your new approach to your internal marketing teams, to your Partners' marketing staff and all the agencies
The obvious answer is a clear, well-articulated plan with space to evolve.
Ask your agency to help. Start with testing, be prepared to change. You may not yet know in the new world what marketing technology ("martech") platforms will be best for you to use to manage customers, leads, content and paid advertising. Who should do what, how they should track it and above all, your legal approach to customer data.
If you want to sanity check your next step, please shout, we're happy to help you figure out if you're about to cause chaos or re-energise sales.